Sydney Sightseeing Tours - An Amazing Way to See Sydney in Style
There are loads of things to see and do in and around Sydney. With wonderful beaches & iconic landmarks like the Opera House and Harbour Bridge, or the stunning beaches right along the coast. Sydney is a prime destination for cruise ship tours and major international holiday destination. Using a reliable, professional and knowledge Sydney sightseeing Tour company like Star Coaches with a fleet of 5-star luxury coaches and minibuses can make your journey just as enjoyable as the destination.
Star Coaches has luxury coaches for hire to get your group to where you want to be. If you are looking for a company transfer, private coach hire, or coach charter, then Star Coaches has a solution for you. We bring you the Sydney sightseeing tour in our luxurious coaches from any part of Sydney. We offer a variety of exciting Sydney day tour so you can enjoy the world-famous Opera House, Sydney Harbour Bridge, The Rocks, Bondi Beach, look out the beautiful view of Sydney bay from Mrs Macquarie's Chair on a Sydney sightseeing tour.
Why Choose Star Coaches Sydney Sightseeing Tours?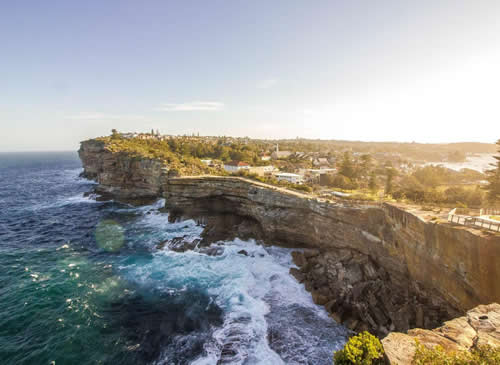 The Gap at Watsons Bay
The Gap is an ocean cliff on the South Head peninsula in eastern Sydney. It is well known to the local as a beautiful location for spectacular views of both the harbour and the sea. It is also the starting point for a spectacular scenic cliff top walk. This area is one of Sydney's most popular tourist destinations. It attracts international and national tour groups, independent visitors, and residents who use the park for walking, harbour and ocean viewing, bird watching, whale watching and spectating major harbour events.
Star Coaches is one of Australia's leading transport operators and has been in Australia for over 20 years. We love what we do, and we love to show you the secret spots around Sydney that are only known to the locals. We give people memories, the difference between ordinary day routines and striking lines through the bucket list. Every year, more than half a million guests from across Australia and around the world travel with our experienced team to some of Australia's most visited iconic tourist attractions and enjoy Sydney sighting tours. So what are you waiting for? Book your Sydney sighting Tours with Star Coaches today and ensure relaxed and stress-free travel in our 5-star coaches around Sydney.